Hologram Marketing Signage
Holographic signage for marketing is the future. Over the coming years moving into the 2020's, we will see hologram marketing take over the digital signage scene. As consumers are constantly being bombarded by advertisements, it makes it hard to stand out using traditional digital signage. Hologram marketing is the key and is an extremely big opportunity for businesses that chose to adopt this technology. Put simply, most people will not walk past a hologram, and are able to engage more with the content while staying focused on the message for longer. This is the future of digital marketing.
Just imagine, you're walking into a restaurant and looking up an the menu, wouldn't it be great if restaurant signage was replaced with a human hologram? Just think about speaking with a hologram who could take your order. This is especially effective when practicing social distancing. There are many other applications that we could see holograms replacing traditional digital signage, whether it be in a retail setting, real estate, parking, medical, the possibilities are endless. Sci-Fi is slowly becoming reality.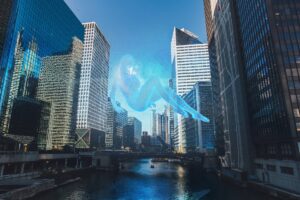 Ready to make the move?
Get in touch with a digital consultant for more information.
Zing Media only supply quality brand name products, all backed by local warranty and service.
We have a solution to match any of your digital needs. Contact us to find out how are services can align with your digital strategy.